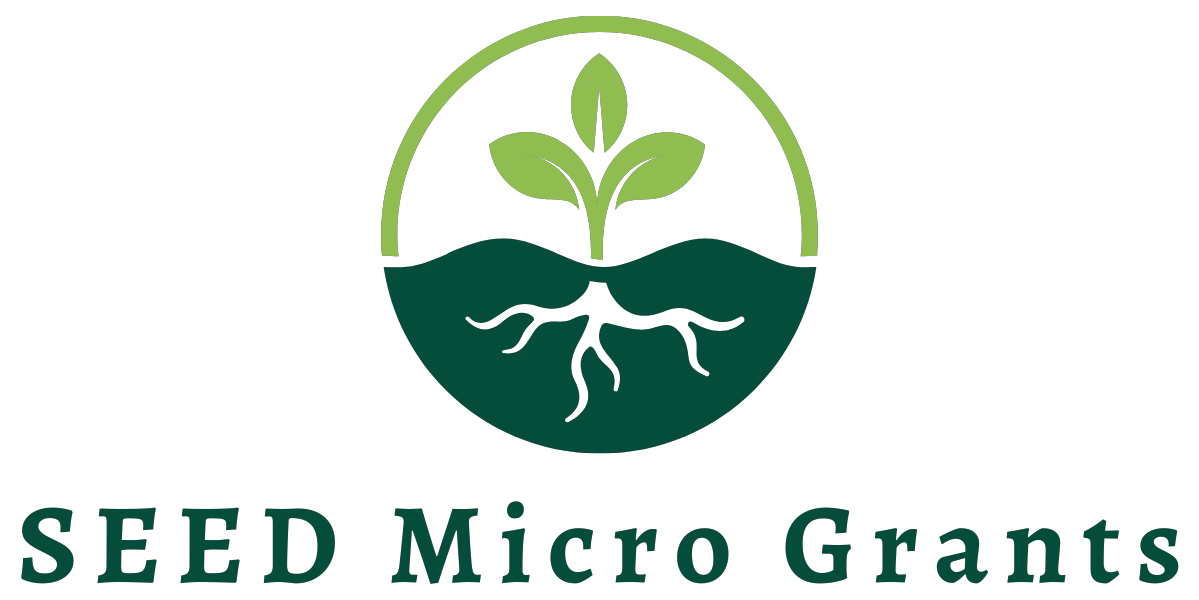 California Worker Co-op Micro Grant Program
Versión en español a continuación
CCCD is pleased to announce a unique grant program for eligible groups and worker cooperatives in California! Funds are made possible through a grant to CCCD from the State of California Employment Training Panel. Awards are up to $7,000.  
ELIGIBILITY
I. Worker coops or Groups forming worker coops whose members and/or potential member participants are primarily:
A) Individuals who face significant impediments to employment
1) Individuals with limited English proficiency, regardless of immigration or citizenship status.
2) Individuals who are neither U.S. citizens nor lawful permanent residents. This includes individuals who may not be lawfully present in the United States, and individuals who have been granted Deferred Action for Childhood Arrivals (DACA) or Temporary Protected Status (TPS).  
and/or
B) Individuals who face significant impediments to employment, including other immigrants, refugees and asylees, and United States citizens.  
C) Co-ops can also apply for a grant on behalf of Individuals who are within any of the above groups, to fund their co-op buy-in/share price or to pay for a worker member to attend a conference or participate in specialized training. 
II. Individuals who are currently worker coop members or aspiring co-op members who representing the groups described in "A."
and 
III. Applicants and awardees must participate in surveys and data collection to help CCCD remain compliant with the EPT SEED requirements and to assist in measuring the effectiveness of the program.
Funds are allocated during each round; however, applications are accepted throughout 2023 based on the funds available during each round. Applications are reviewed on a rolling basis. 
| | |
| --- | --- |
| Application Round | 2023 Dates (Accepted on a rolling basis) |
| 1 | March - May |
| 2 | June - August |
| 3 | September - December |
GRANT OVERVIEW
Grant amounts can be up to $7,000. All grant participants are required to participate in an initial interview, as well as trainings and monthly meetings/check-ins. Participation in trainings is compensated by adding to the requested grant award. Participation awards will be specific to each grant and developed in collaboration with the group or co-op, based on the type of grant, the circumstances of the co-op or co-op development, and type of required participation.
Award Decisions will be based on fund availability, application compliance, co-op readiness, need (particularly compared with other applicants), amount requested for stated activity, and feasibility of activity. Priority will go to applicants who have not previously received an award.
Repeat Awards to same co-op/organizing group or individual: Applications may be submitted once per round and more than one award is possible, as long as the applicant has successfully completed the activity and requirements for any previous award. All grant awards are subject to the award decision criteria cited previously.
MICRO GRANT TYPES
Cooperative Grants (for Cooperatives* or Groups**)
*Cooperatives must be engaged in initiative(s) that will lead to member growth, or be responding to potential member loss.
**Groups must be assessed to be ready for the grant requested. If cooperative readiness is lacking, CCCD may require training or other requirements as a condition for funding.
Cooperative Grants can cover the following (only one grant per cooperative per quarter): 
1) Development Costs, including:
a. Costs associated with entity formation, growth, stability, or need of an existing co-op; fees for permits, licenses, incorporation, and minimum tax for start-up year.
b. Legal or accounting costs crucial to business start-up or growth.
2) Equipment, Software or System Costs, including:
a. Funds to cover purchase/fees for QuickBooks or similar accounting programs, data management systems, web start-up costs and related.
b. Funds to purchase equipment vital to business success or growth 
3) Other needs that may not fit into the previous categories will be considered.
Micro grants for Co-ops or Organizing Groups: Only one application can be awarded per quarter, no matter which grant category is awarded. An associated participation award is integrated into any award category and is not considered a separate award. Individual awards for co-op members or potential members are considered separate from the co-op awards. 
Individual Member/Prospective Member Grants can cover the following:  
1) Owner-Share/"Buy-in" Grant – Paid to the cooperative on behalf of the worker-member when the member is voted into membership.
2) Conference or Special training costs – Pays for a worker member to attend a conference or participate in specialized training.
Individual Awards: Only one application can be awarded per round, no matter which grant category is awarded. Participation payments associated with a co-op or development micro-grant is not considered to duplicate the individual grant.  


Programa de Micro Becas para Cooperativa de Trabajadores de California
¡CCCD se complace en anunciar un programa de becas único para grupos elegibles y cooperativas de trabajadores en California!  Los fondos son posibles gracias a una subvención a CCCD del Panel de Capacitación de Empleo del Estado de California. Los premios son de hasta $7,000. 
ELEGIBILIDAD
I. Cooperativas de trabajadores o grupos que forman cooperativas de trabajadores cuyos miembros y/o miembros potenciales participantes son principalmente:
A) Personas que enfrentan impedimentos significativos para el empleo, específicamente:
1) Personas con dominio limitado del inglés, independientemente de su estatus migratorio, de ciudadanía; o
2) Individuos que no son ciudadanos estadounidenses ni residentes permanentes legales. Esto incluye a las personas que pueden no estar legalmente presentes en los Estados Unidos, y las personas a las que se les ha otorgado Acción Diferida para los Llegados en la Infancia (DACA) o el Estatus de Protección Temporal (TPS). 
y/o 
B) Individuos que enfrentan impedimentos significativos para el empleo, incluidos otros inmigrantes, refugiados, asilados, y ciudadanos de los Estados Unidos. 
C) Las cooperativas también pueden solicitar, en nombre de las personas que están dentro de cualquiera de los grupos anteriores, una beca para financiar el precio de su compra / acción de la cooperativa o para pagar a un miembro trabajador para que asista a una conferencia o participe en una capacitación especializada. 
II. Individuos que actualmente son miembros de cooperativas de trabajadores o aspirantes a miembros de cooperativas que representan a los grupos descritos en "A".
y  
III. Los solicitantes y premiados deben participar en encuestas y recopilación de datos para ayudar a CCCD a cumplir con los requisitos de EPT SEED y para ayudar a medir la efectividad del programa.
Los fondos se asignan durante cada ronda; sin embargo, las solicitudes se aceptan a lo largo de 2023 en función de los fondos disponibles durante cada ronda. Las solicitudes se revisan de forma continua.
| | |
| --- | --- |
| Ronda de Solicitud | 2023 fechas (Aceptado de forma continua) |
| 1 | Marzo - Mayo |
| 2 | Junio - Agosto |
| 3 | Septiembre - Diciembre |
DESCRIPCIÓN GENERAL DE EL PROGRAMA DE BECAS
Los montos de la beca son hasta $7,000. Todos los aplicantes deben participar en una entrevista inicial, así como en capacitaciones y reuniones / registros mensuales. El tiempo dedicado a la participación en las capacitaciones se compensa añadiendo a la beca solicitada. Los premios de participación serán específicos para cada BECA y se desarrollarán en colaboración con el grupo o cooperativa, en función del tipo de beca, las circunstancias de la cooperativa o el desarrollo de la cooperativa y el tipo de participación requerida.
Las decisiones de premiación se basarán en la disponibilidad de fondos, el cumplimiento de la solicitud, la preparación de la cooperativa, la necesidad (particularmente en comparación con otros solicitantes), la cantidad solicitada para la actividad declarada y la viabilidad de la actividad. La prioridad irá a los solicitantes que no hayan recibido previamente un premio.   
Repetir premios a la misma cooperativa / grupo organizador o individuo: Las solicitudes pueden sometidas una vez por trimestre y es posible más de un premio, siempre y cuando el solicitante haya cumplido y completado la(s) actividad(es) de un premio otorgado anteriormente. Todas las becas están sujetas a los criterios de decisión de adjudicación citados anteriormente. 
TIPOS DE MICRO-BECAS
Becas de Cooperativas (para cooperativas* o grupos**)
*Las cooperativas deben participar en iniciativas que conduzcan al crecimiento de los miembros o respondan a la posible pérdida de miembros.
**Los grupos deben ser evaluados para estar listos para la beca solicitada. Si falta la preparación de la cooperativa, CCCD puede requerir capacitación u otros requisitos como condición para la financiación.
Los tipos de becas incluyen los siguientes (solo una beca por cooperativa por trimestre):
1) Beca para el desarrollo, incluye:
a. Costos asociados con la formación de la organización, crecimiento, estabilidad o necesidad de una cooperativa existente: para cubrir costos por permisos, licencias, incorporación e impuestos mínimos para el año de inicio.
b. Costos legales o contables cruciales para la creación o el crecimiento del negocio. 
2) Equipo, software o costos de sistemas 
a. Proporciona fondos para cubrir los costos de QuickBooks o cualquier programa de contabilidad, sistema de gestión de datos, los costos para un sitio web y costos relacionados.
b. equipos vitales para el éxito o crecimiento del negocio.  
3) Se considerarán otras necesidades que pueden no encajar en las categorías anteriores. 
Micro becas para cooperativas o grupos organizadores: Solo se puede otorgar una solicitud por trimestre, sin importar la categoría de beca que se otorgue. Un premio de participación asociado se integra en cualquier categoría de premio y no se considera un premio separado. Los premios individuales para miembros de cooperativas o miembros potenciales se consideran separados de los premios de cooperativas. 
Becas para individuales/Posibles Miembros incluir:
1) Becas de participación del propietario/dinero para solicitar "Buy-in" (Precio de compra): se paga a la cooperativa en nombre del trabajador cuando es votado como miembro.
2) Costos de conferencia o capacitación especial: cubre el costo para que un miembro trabajador asista a una conferencia o participe en capacitación especializada. 
Premios individuales: Solo se puede otorgar una solicitud por trimestre, sin importar la categoría de beca que se otorgue. Los pagos de participación asociados con una cooperativa o micro-beca de desarrollo no se consideran duplicados de la beca individual.